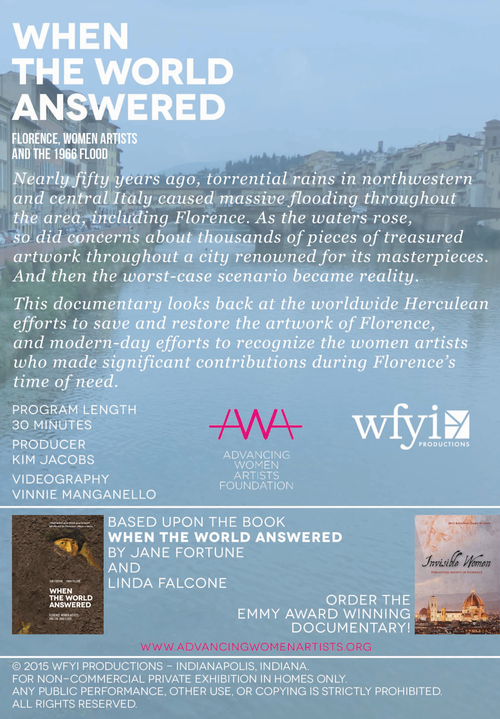 When the World Answered (DVD)
The documentary based on the book of the same name,, this DVD of the PBS documentary chronicles modern day effort to recognize a group of women artists from around the world stepped up to donate art to help replace the thousands of works lost in the 1966 flood. Filmed on location in Italy, the film features archival footage and a new interview with legendary Italian director/producer Franco Zeffirelli, whose 1966 documentary Florence: Days of Destruction showed the flood's impact and helped rally the world to help.
How can I get this DVD?
Contributors who sign up for our Art Angels program can chose this DVD as a donors benfit.